July 6, 2010 2:45 am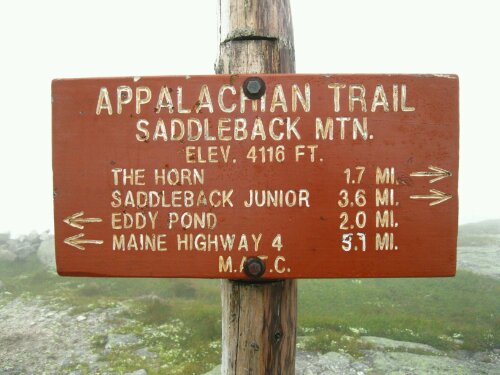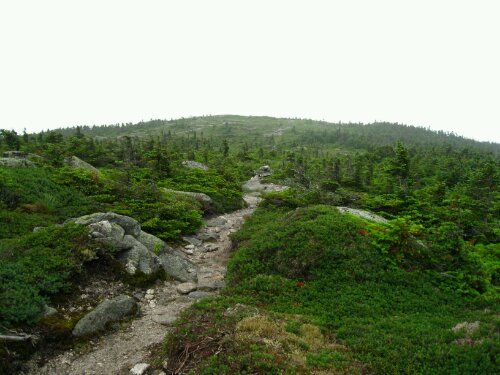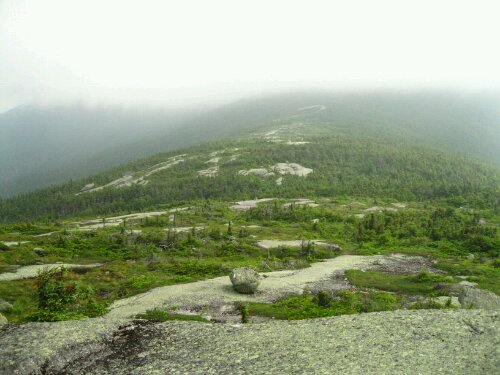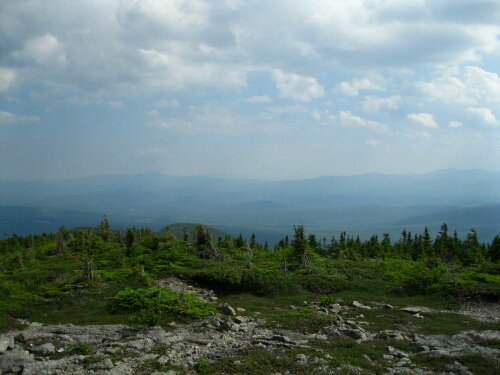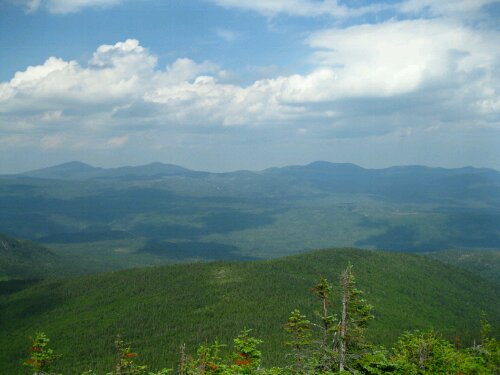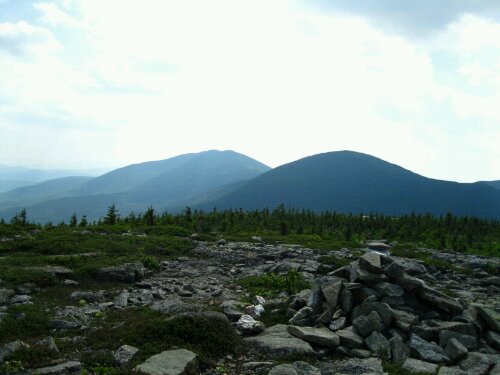 Date: 6.6.2010
Location: Saddleback Mountains, Maine
The heat and humidity has really kicked in this week. It has been brutal. It has slowed me to a mere crawl at times. The first accent you make before Saddleback Jr. Mountain is the Poplar Ridge. It's a very steep rocky climb with some fair bouldering but nothing to technical. It has a decent amount of sun exposure and it cooked me!!!
I finally caught up with Brookie and he said Flora and Fauna were just ahead. They were all going to try and push over the whole range, Saddleback Jr., the Horn and Saddleback Mountain. It was 9 more miles, there were some pretty steep ups and downs, it was already 3 and the heat coming up Poplar Ridge was too much for me.
I have been a bit lonely at times lately and would have liked the company but I had started from even further back than them, done Sugar Loaf in the morning and there was no way I could make that whole push.
I said my goodbyes to Brookie and had planned to hammock about halfway through the whole range and get up early to finish and hopefully catch up with them.
I camped as planned just over Saddleback Jr. and near the Horn Peak and rose early to finish the range. Saddleback has a  lot of "above tree line" or exposed terrain. The last thing you want to happen is to get caught out in lightening above tree line and when I did Saddleback there were clouds rolling over, a thick mist and thunder storms in the forecast.
I rushed across it and think I lost out on some great views because of the weather. Fortunately there was no lightening and of course it cleared just as I headed down the other side. At least it was a little cool up there.