July 29, 2010 12:26 am
Leave your thoughts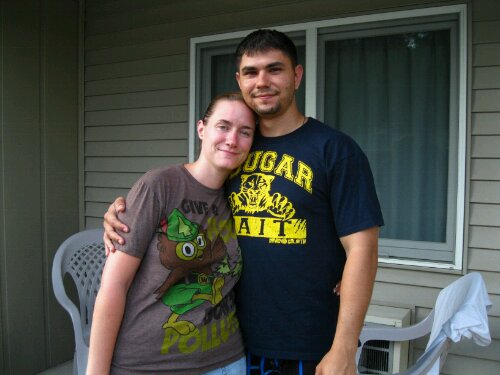 My little sister and her now fiancee Brian were in CT for a visit and had planned to catch me somewhere along the trail for a visit.
They met me ay Kinsman's Notch just the other side of the Kinsmans Mountains at Franconia Notch. New Hampshire. They had a hotel reserved in North Woodstock.
Just after showing up Erin flashed her brand new engagement ring. Apparently Brian had proposed to her the night before at Crawford Notch sitting on a rock in a stream.
I am very happy for them and wish them all the best!
We had lunch and then went back to the hotel to hang out and catch up. We spent the rest of the day and night talking. It was a great time!!!