July 17, 2010 10:23 am
Leave your thoughts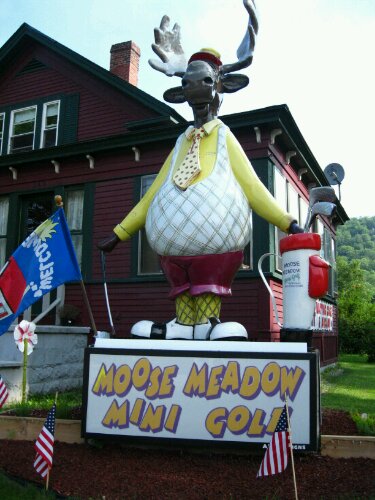 Location: Gorham, New Hampshire
My stay in Gorham was very productive.
I managed to get a new pair of boots, Dr. Bonners soap, groceries, and a new pot stand.
I didn't get a zero day though since I walked 7 miles round trip to Wal-Mart. Yes dad I know Wal-Mart is evil, but I have been having some trail nutrition issues and let me tell you how nice it was to get fresh fruit!!! I even managed some organics.
My trail nutrition through the Presidential's range should be much improved thanks to Wal-Mart. If there is a section I'll need good nutrition that's it. I have no regrets about the walk.
I went out to dinner with Flora, Fauna, Brookie and his friend from this area Chris. Chris is a former thru-Hiker who now works for the Appalachian Mountain Club. He was very cool and even bought all of our drinks!!!
The power went out in all of Gorham around 9:30 Friday night. It wad pretty neat. I took a walk out to the main road and sat on a bench for a while. All of the hikers were walking around with their head lamps on.
On to the Whites!!!