June 30, 2010 12:11 am
Leave your thoughts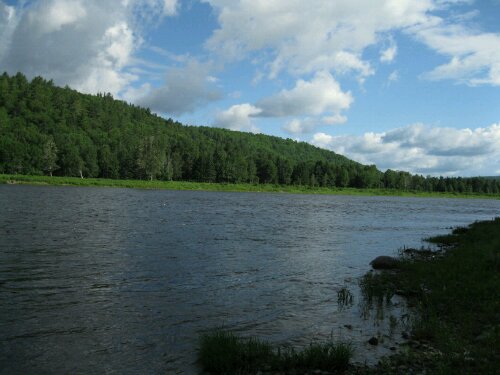 Date: 6.30.2010
Location: Kenebec River Caratunk, Maine
The Kenebec River is the only water crossing the trail makes in Maine that they don't let you ford.
There are hydro powered plants upstream that release large amounts of water and the river levels rise quite rapidly.
I have been told that prior to 1985 they did let people cross on their own but that year a woman drowned crossing it. So now they have a "ferry" service (guy with a canoe). It's tricky though cause it only runs from 9-11am except from July 15th-Sept. When they add 2 more hours to accomodate for increased hiker traffic. If you miss it your stuck that side of the river till next day.
I hiked my longest day last night (19 miles & 2 mountains) so I could camp close to the river to be sure and not miss the ferry. Beautiful river.