July 13, 2010 10:42 am
Leave your thoughts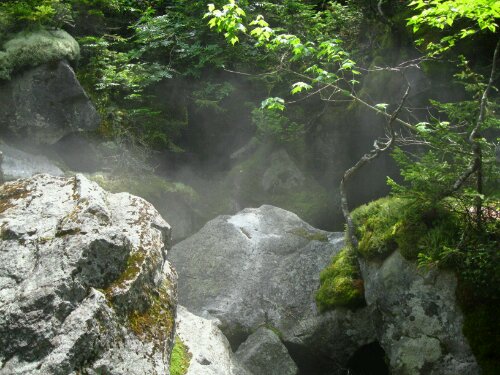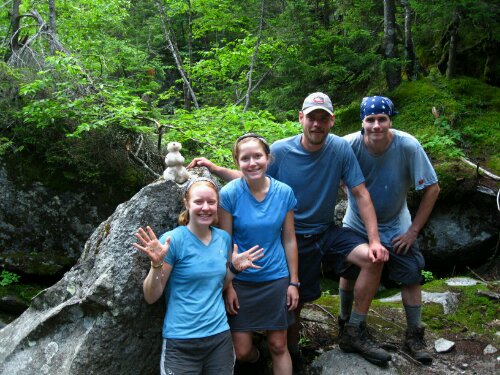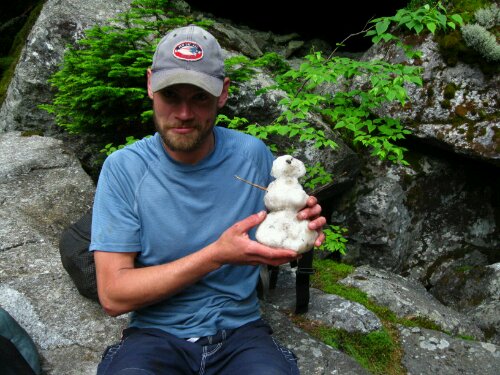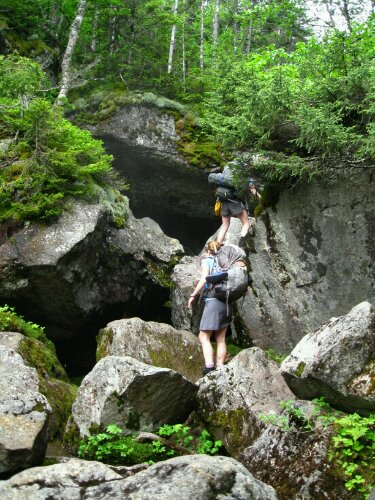 I had heard lots about the Mahoosuc Notch for a while. I heard a lot from other hikers. I heard how fun it was. I camped a little out of the Notch the night before trying to catch up with the gang.
I set out very early and made my way down the very dangerous Mahoosuc Arm and took a break at the bottom. Just as I sat down Brookie and Walker  came walking out of a nearby site! Talk about trail magic:)
They said the girls were just ahead and guessed the Notch started soon. Looks like we all caught up just in time to do it all together.
The Mahoosuc Notch is basically a huge pile of boulders were 2 mountains meet. You get to crawl through the boulders. It's a lot of fun without too much vertical gain. The temperature in there is very cool and despite being in the upper 80's above there is snow & ice in the crevices of the notch.
We had heard some rumors about a moose skeleton in the notch. Some had it hanging from the sides above, some had it in the rocks but we never saw it.
It was a blast in there!!! Brookie crawled into one of the crevices, grabbed some snow, threw snow balls at me and made a snow man in July. We all posed for a picture with the snow man:-) it was definitely one of the most fun times I had yet hiking this trail.