July 12, 2010 2:40 pm
Leave your thoughts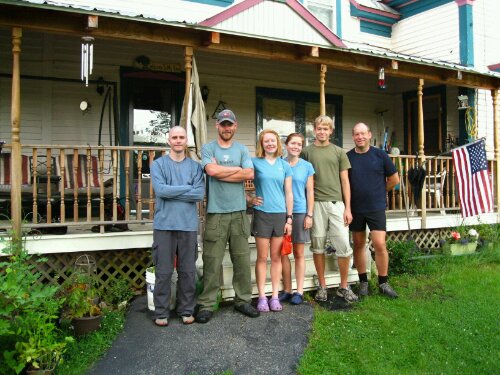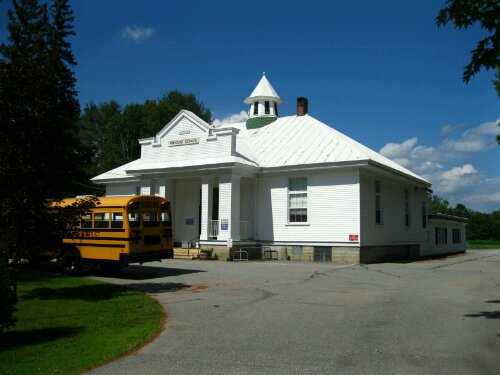 Date: 7.12.2010
Location: Andover,  Maine
While in Andover I stayed at the Pine Ellis Hiker Hostel. It was a pretty cool place. David and his mother-in law Eline ran the place. They were both great and very accomodating of my World Cup needs:)
We met Rob and his son Johnathan there. They are NOBOS who have been hiking the trail 1 month a year since 2005 and are about to wrap up their last section to finish the trail. They were lots if fun and Rob bought us all breakfast in the morning they left! Very cool people.
I was able to get a haircut and beard buzz from David which I the cleaned up with a razor. I was very happy about that!
David also gave me some silver polish so I could give my moon goddess pendant a much needed cleaning.
I was able go watch both World Cup final games:-)
There were basically only 2 places to eat and only 1 place to buy a very limited selection of groceries. I heard from NOBO's the food options get better further south. This is good because I am living on power bars and very pricey ones at that.
We met a few other NOBO's there. Some were ok. I appreciate advice on which hostels to stay or not stay at, trail advice etc. but some North Bounders are a little cocky, and try to tell you everything you are going to feel, do and experience and everything you are experiencing right now because they have experienced it all. Not so wild about that. I'll have my own experiences thanks. oh don't even try to tell them Maine will be difficult!!!.
Overall it was a very, very fun stay. I really enjoyed some rec time with the gang!!!
I am a day behind the group now and have to play catch up again.