June 20, 2010 2:15 am
1 Comment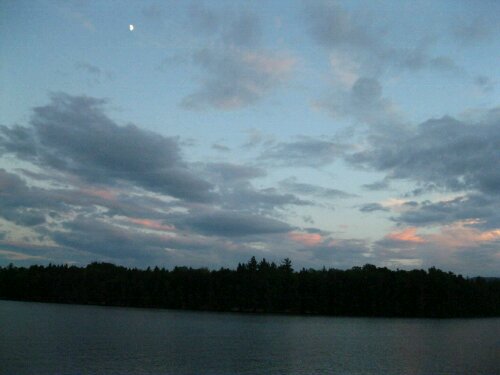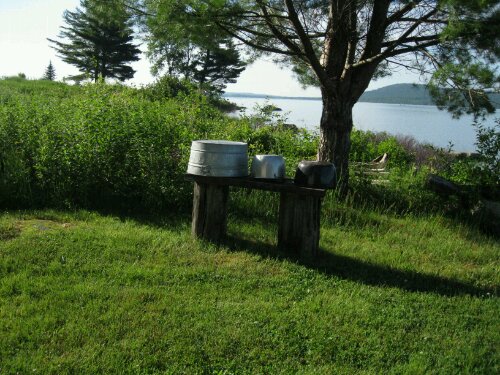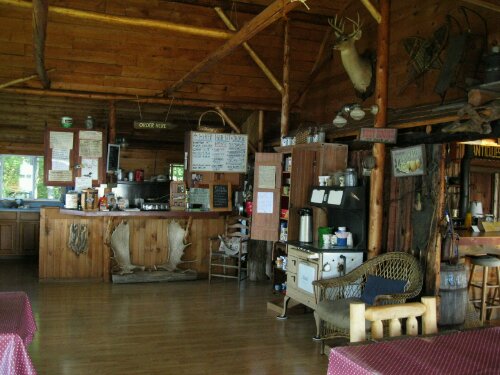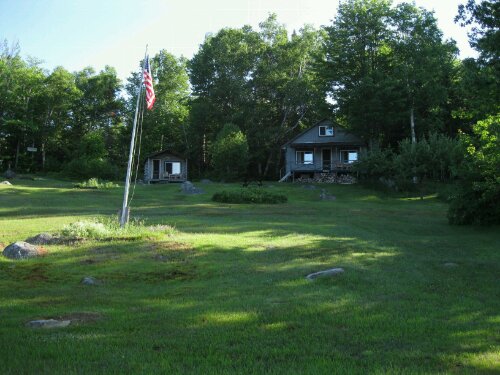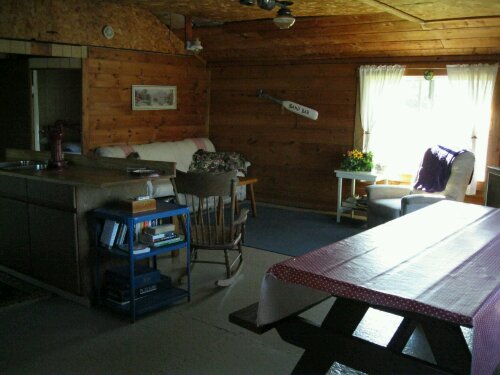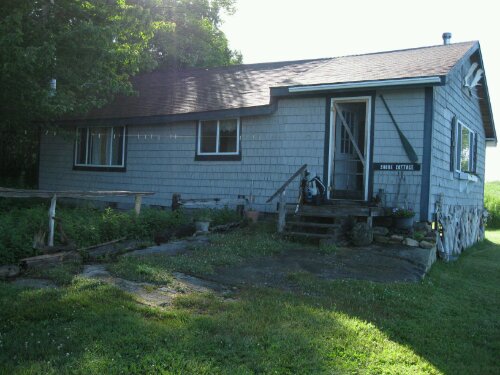 Date: 6.20.2010
Location: Pemadumcook Lake, Maine
Woke up this morning and decided to try and find a logging road marked in the data book that said there were M for meals there. The data book is very basic with mileage markers, elevations, shelters, and letters abriviating things like W water, M meals etc. It's small and lightweight though and its all I carry. Some people carry guide books or full maps, I am winging it.
Thinking I am a little short on food and a meal off a logging road certainly can help.
When I came to what I thought was the logging road I headed east as the data book said. It did not make any sense to me since I was walking mud bogs and to my east was only a large body of lakes. I headed down the road any how.
I came to a side trail with a business card that said "White House Landing a Oasis in the 100 Mile Wilderness" Curious and having no other options I followed the side trail. About a mile in I came to a dock with a air horn tied to a tree.
There were instructions to give the horn a quick short blast and wait. I did and dropped my gear on the dock to wait. No less than 2 minutes later a boat came speeding across the lake. It came to a stop at the dock and I was instructed to drop my gear in and sit down.
We quickly sped to the other side where I found a camp/hostel for hikers. They had a main cabin where they were serving lunch. They only had pizza and burgers, both of which I rarely eat but I was famished and wasn't expecting to eat well on this trip anyhow. I ordered the biggest burger I had ever eaten.
I asked about a room for the night and was told a semi-private room was only 49$ for the night which included a huge breakfast and hot shower. I jumped on it.
I got settled in, did some yoga, and hand washed my clothes in a bucket with some lake water, them hung them on the line to dry.
Super Guide and Dan showed up for dinner but didn't get rooms. Since I am not too wild about Super Guide I am glad. I don't know Dan very well but he seems cool.
It turns out I am the only hiker here tonight and I have a whole cabin to myself:) This place is truly an oasis!