July 24, 2010 3:58 am
Leave your thoughts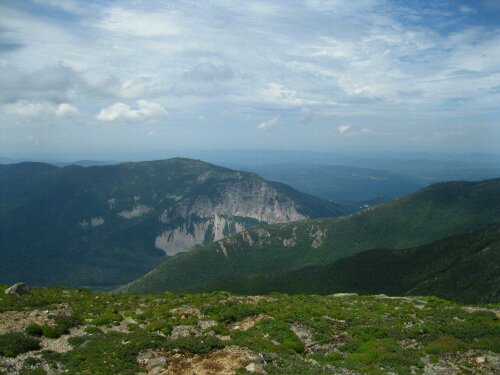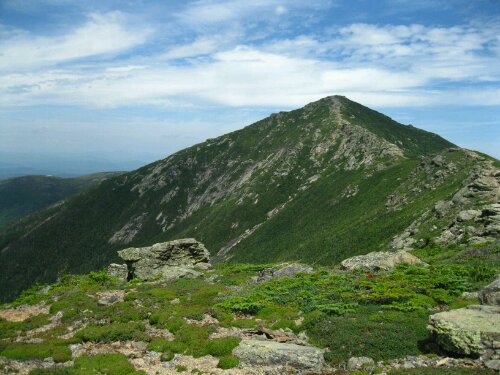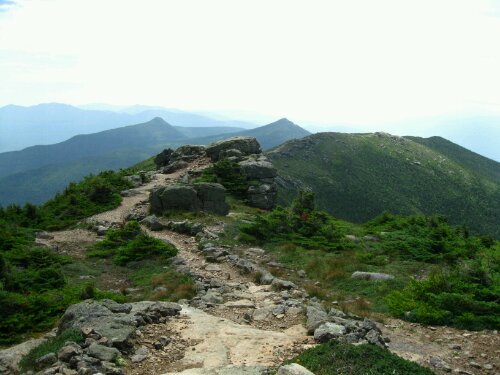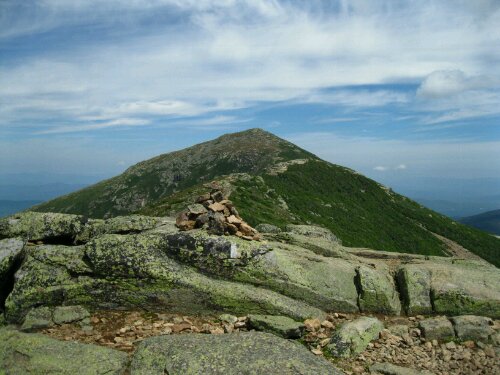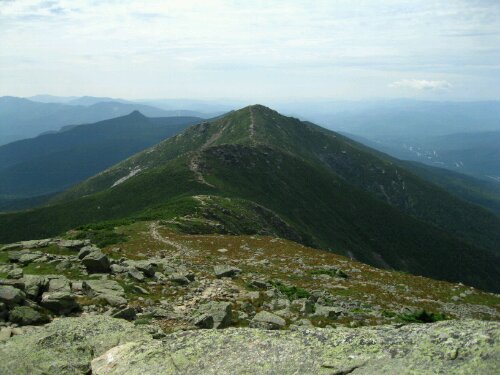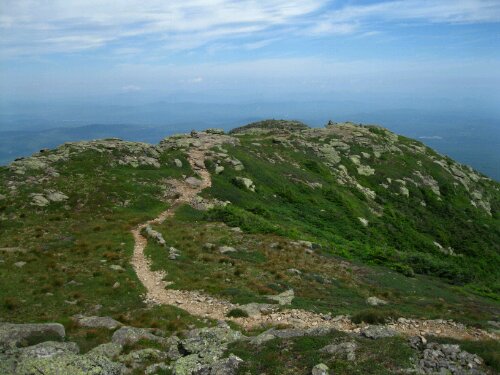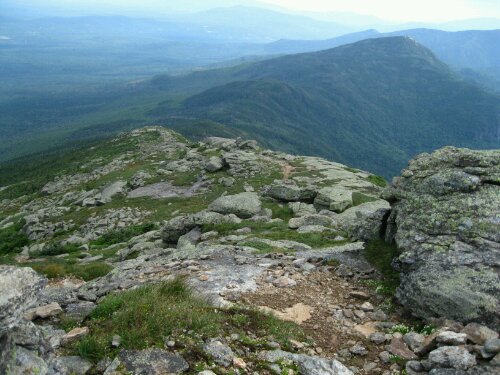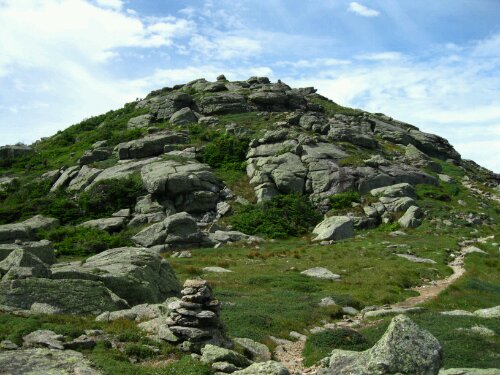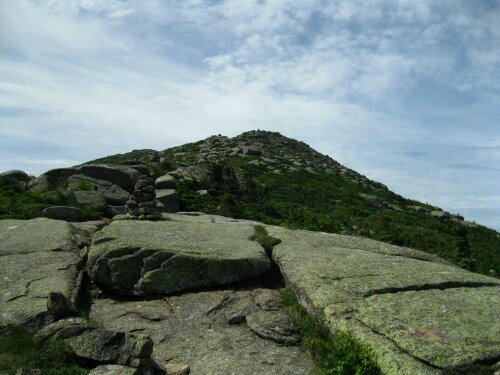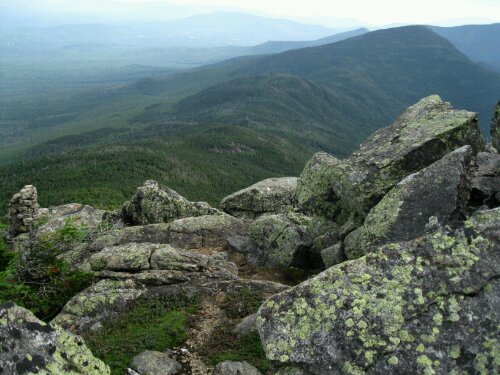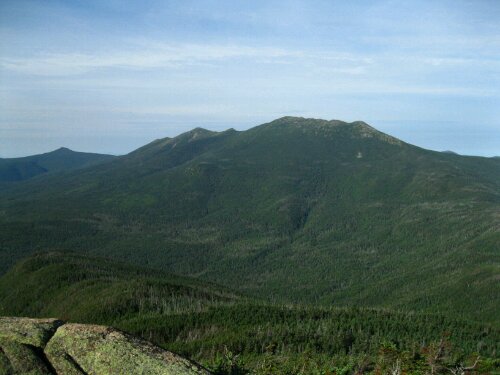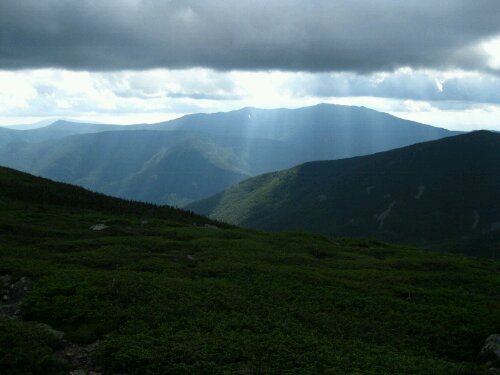 Location: Franconia Ridge Franconia Notch State Park White Mountains National Forest
I had heard since I started the trail in Maine how "scary" and "terrifying" the Whites were. Being somewhat afraid of heights and having had the crap scared out of me at Katadihn I was a little more than nervous about the Whites. I had already hiked the biggest mountains Washington and the Presidential range and didn't find any situation there too scary.
I had guessed everyone must be talking about the upcoming narrow Franconia Ridge. It was the only major section I had left, it must have been the "scary part"
I set out early in the morning hoping to make the cross over the exposed ridge in good weather. I hiked to the top of Garefield Mountain and the view was spectacular. I looked at a ridge across the way and thought to myself "wow the top of that looks thin and scary" not realizing that was the Franconia Ridge I was headed for.
I made my way down Garefield and through some woods. As the trail turned towards the mountains I had seen earlier I put 2 & 2 together and realized that ridge I spotted earlier was Franconia. I pressed on preparing myself for the worst.
As I climbed the first side of the AT leading up to the ridge, the boulders grew large and it was a bit of work but nothing scary. I came up over the top and as I looked at the crossing i thought it didn't look so scary.
It was incredibly and powerfully beautiful but never scary. Sure it was high but never too thin or to technical. I really, really enjoyed this hike. I'm not sure where the "scary" part of the whites is but this definitely was not it.